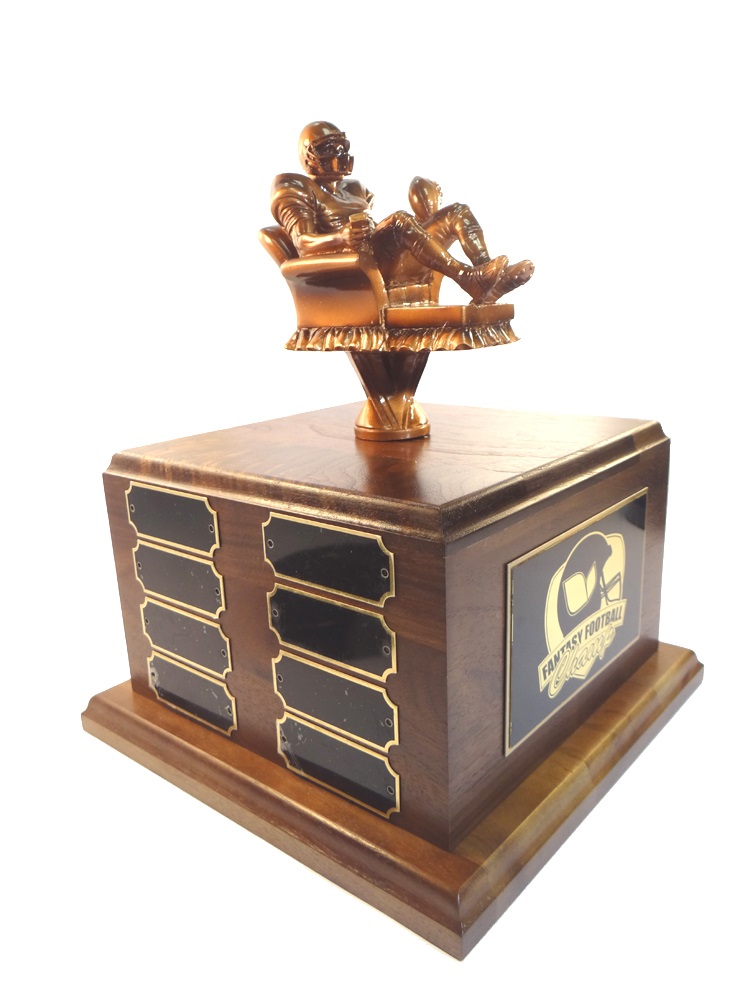 11" tall bronze Fantasy Football Player Trophy on custom walnut base.
Price includes engraving.
Anniversary plates can be purchased:
http://www.victoryawardsandtrophies.com/gallery/detail.aspx?id=831703
Up to 16 anniversary plates can fit on this base. 8 on the left side and 8 on the right side. Please e-mail anniversary plate engraving information to sales@victoryawardsandtrophies.com
Please add $15.00 for custom logo. Please e-mail logo to sales@victoryawardsandtrophies.com .
Please click on image below to see a larger photo:
Refer to the
UPS map
using zip code 28403 for regular ground shipping days to your area.
***Please allow 3-5 business days to process plus shipping time***
If your order is needed in less time please call us at 1-800-249-5772
FF-700AN - 11" Fantasy Football Trophy
Code: FF-700AN
$64.95